Maternity Leave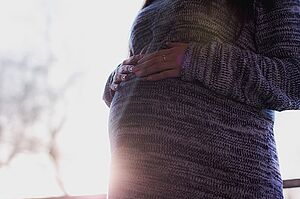 Since 1st January 2018 the rights for maternity leave also apply to students. Besides pregnant or nursing women who are working, this law now includes students whose respective educational institution predetermines place, time, and schedule of mandatory training events. However, there are particularities for students when on maternity leave. In particular, students can refuse the maternity leave period after delivery. In order to claim maternity leave rights and for the university to take reasonable steps for health and safety requirements, students shall inform the university as early as possible about their pregnancy or nursing.
In order to disclose the pregnancy or nursing, please fill in the Maternity Leave Form and submit it to the Student Service Center. For any further questions and information about the studies, please approach your respective programme management. They will inform you about the maternity leave regulations and conduct a risk assessment. Furthermore, they will assess with you together the conditions of your studies for the relevant period. The purpose of the risk assessment is to protect you and your (un)born child from certain potential hazards.
The handout regarding maternity leave rights for students contains an overview about the statutory regulations of maternity leave for pregnant and nursing students and their implementation at the HafenCity Universität Hamburg (HCU).
Further information about maternity leave can be found in the guidelines issued by the Federal Ministry of Family Affairs, Senior Citizens, Women and Youth.
starts six weeks before and ends eight weeks after delivery
will be extended to twelve weeks after delivery in case of premature birth and multiple births
will be extended in case of premature birth additionally by the period that could not be claimed during the six weeks of maternity leave before delivery. For example: If your child is born 20 days before the estimated due date, the prohibition to work will be extended to twelve weeks and 20 days after delivery.