If you are planning to study or do an internship abroad, the International Office is your first port of call. It offers you detailed initial advice on all aspects of studying abroad as well as concrete assistance with your application to one of our partner universities.
In addition, the International Office maintains numerous contacts that students can use during a stay abroad and has extensive information on scholarships for stays abroad, which is gladly made available to students.
Last but not least, you can also be put in touch with students with whom you can exchange information about universities and study conditions or internships abroad and who may be able to give you important tips and advice.
Please attend one of the information events on ways to study abroad, and/or read the presentations on Study abroad (English version) - Internship abroad - Thesis abroad, before you make an appointment for individual counselling!
Many questions about your stay abroad are also answered in our FAQ's!
And finally: Please always read the information provided by the Student Administration before you go abroad.
Studies at an EU Partner University
Most HCU students go abroad with the EU's ERASMUS Programme, which as of 1987 has facilitated study exchange in Europe for millions of students. Please read more on ERASMUS+ on the website of the European Commission. Participation countries of ERASMUS are all 27 EU member states, plus Iceland, Liechtenstein, Norway and Turkey. Exchange with Switzerland is being financed entirely by Switzerland itself, however the process of application is identical to the ERASMUS application.
HCU students can choose from more than 80 partner universities in over 20 European countries, for a study term of a minimum of 3 months and a maximum of 12 months within one study cycle (Bachelor, Master or  PhD). The placement of the students of one specific university is undertaken by the International Office. The IO is also the organizer of the application process as well as for the selection of the scholarships.
Important Basic Information
Prerequisites for  an application within the ERASMUS-programme:
The duration of an ERASMUS stay must be between 3 and 12 months
You must be at least in the 3rd semester Bachelor and be enrolled at the HCU
You must have a sufficient knowledge of the target country's language
There is an existing ERASMUS convention with the resp. study programme at the partner university of your choice.
An overview of the current ERASMUS partner universities of HCU can be found here from 10. 01. 2022.
A combination of study and placement is possible.
No ERASMUS funding is possible,
if you have already participated in the ERASMUS programme within the same study cycle for more than 9 months
However, if you have been funded during your bachelor's, a new funding phase with a new funding maximum of 12 months starts as soon as you enter your master's
The same holds respectively for Ph.D. students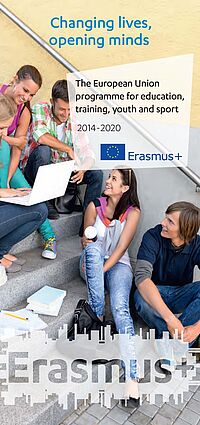 Where and when can you apply?
The link for applying for ERASMUS study visits in Winter Semester 2023/24 and/or Summer Semester 2024 will be activated at the beginning of december 2022.
The applications for an ERASMUS stay in Winter Semester 2023/24 and/or in Summer Semester 2024 must reach the Int'l Office online and in print (with subject line "Erasmus") January, 31st 2023 latest.
Up-to-date information on the start of the 2023/24 application period will be available here from 13.01.2023. We will also inform all students by e-mail when the Mobilty application portal is open online.
Please note that from the Winter Semester 2021/22 onwards, applications will only be made online!
How do you apply?
Online at HCU's International Office via the platform Mobility online.
The link for applying for ERASMUS study visits in Winter Semester 2023/24 and / or Summer Semester 2024 is expected to be activated from 13.01.2022.
Please read the  manual for the application process provided here.
Please make sure you tick the correct study year right up front!
Our FAQ's will answer many questions about your application!
List of documents that have to be handed in as well as uploaded:
Application form (provided online),
CV,
letter of Motivation,
commented list of preferred courses at the partner university,
current enrollment certificate,
Official Transcript of Records (Ahoi) with the graded courses so far (ifficially signed by the registrar's office!). Master students: copy of Bachelor Diploma,
AHOI print-out of the ongoing semester,
Language Certificate for English,
Language Certificate for the language of teaching at the partner university,
accepted Language Certificates: official certificates like TOEFL, IELTS, VHS certificate, DAAD-certificate, high school diploma.
Our FAQ's also answer many questions about your stay abroad!
Your application will be checked for completeness at the IO and be ranked in participation with the ERASMUS-coordinators of the study programmes. The ERASMUS students will be selected after:
academic qualification
motivation 
distinguishable planning for the studies  and realistic feasibleness
as well as language skills.
Please use the opportunity to take part in the general info sessions taking place throughout the semester and/or read the presentation "Wege ins Ausland" before making a personal appointment!
Study at a non-EU partner university
At present, HCU maintains cooperations with the following non-EU partner universities
USP Sao Carlos, Brazil (Architecture, Urban Planning, Urban Design, REAP) 
Bryn Mawr College, USA (Metropolitan Culture, Urban Planning, Urban Design)*
U Buenos Aires, Argentina (Architecture, Urban Planning, Urban Design, REAP)**
GASU St. Petersburg, Russia, (Architecture, Urban Planning, Civil Engineering)
SKKU, Korea (Architecture, REAP, BIW, Urban Planning, Urban Design)
GJU Amman, Jordan (Architecture, Urban Planning, Civil Engineering)
* Contract expired; renewal not yet approved
** Contract not yet signed
To apply for a place at one of the above universities, please use the PROMOS application form below. Your application will be reviewed together with the award of a PROMOS study scholarship.
PROMOS - Programm zur Steigerung der Mobilität von deutschen Studierenden
Seit 2011 finanziert der DAAD mit PROMOS ein Mobilitätsprogramm, das kürzere Auslandsaufenthalte deutscher Studierender (bis zu sechs Monaten) weltweit fördert. Die HafenCity Universität vergibt im Rahmen des PROMOS-Programmes lediglich Semesterstipendien für Studienaufenthalte bis zu sechs Monaten.
Für die Semesterstipendien können monatliche Teilstipendien von 350€/450€ vergeben werden. Die tatsächliche Förderdauer hängt allerdings ab von der Gesamtzahl der genehmigten Anträge.
Voraussetzungen für die Bewerbung um ein PROMOS-Semesterstipendium:
Sie müssen an der HCU in einem Bachelor-, Master-, Diplomstudiengang immatrikuliert sein. Studierende, die für eine Promotion eingeschrieben sind, können sich leider nicht bewerben, ihnen steht aber nach wie vor eine Bewerbung direkt beim DAAD offen.

Semesterstipendien im ERASMUS-Raum sind in der Regel nur dort möglich, wo für diesen Fachbereich keine ERASMUS-Kooperation besteht. Ausnahme sind Studierende, diekeinen Anspruch mehr auf Erasmusförderung haben, oder sofern das Kontingent der bestehenden Kooperation ausgeschöpft ist.
Kein PROMOS-Stipendium erhalten dürfen Sie, 
wenn Sie eine anderweitige finanzielle Förderung für ihren Auslandsaufenthalt von öffentlichen oder privaten Stiftungen erhalten. Falls Sie Stipendiat einer Stiftung sind (auch für Ihr Studium in Deutschland), erkundigen Sie sich bitte direkt bei Ihrem Stipendiengeber, ob dieser Ihren Auslandsaufenthalt fördern wurde. Die meisten öffentlichen und privaten Stiftungen und Begabtenförderungswerke fördern auf Antrag auch studienbezogene Auslandsprojekte Ihrer Stipendiaten.
wenn Sie schon einmal über PROMOS gefördert wurden
wenn Sie für denselben Aufenthalt über das ERASMUS-Programm gefördert werden
Wo und wann können Sie sich bewerben?
      Um PROMOS-Semesterstipendien bewerben Sie sich online im International Office der HCU. Der link wird Ende Oktober freigeschaltet.
derzeit keine Auschreibung

Wie müssen Sie sich bewerben?
      Ihre Bewerbung muss die folgenden Unterlagen umfassen:
Bewerbungsformular
Immatrikulationsbescheinigung
Motivationsschreiben
Portfolio
Lebenslauf
Wunsch-Kursliste an Ihrer Wunsch-Gastuniversität
bei Free Movern (i.e. Bewerbungen nicht an einer Partneruni der HCU): Bestätigung über die Kontaktaufnahme mit der Gastuniversität, idealerweise ein Annahmeschreiben
Auflistung der bisherigen Studienleistungen mit Notenangaben! (Ausdruck aus AHOI, oder eine Selbstauskunft). Bitte lassen Sie die Selbstauskunft in der Infothek siegeln.
Sprachnachweis über die Unterrichtssprache im Gastland; akzeptiert werden: offizielle Sprachzertifikate wie TOEFL, IELTS, Sprachkursscheine mit Angabe des Niveaus (min. B1), DAAD-Sprachzeugnisse, Sprache bis zum Abitur.
die <link file:1229 download file>Versicherungserklärung


die Auswahlkriterien können Sie <link file:1196 bewertungsbogen hcu>hier nachlesen.


Die Bewerbungen werden im IO auf Vollständigkeit geprüft und an die PROMOS - Auswahlkommission weitergeleitet. Diese nimmt die Auswahl der Stipendiaten vor.
Bitte besuchen Sie eine der Infoveranstaltungen Wege ins Ausland, bevor Sie eine Einzelberatung vereinbaren!
Nützliche Informationen und Links
Studieren Weltweit - ein Erfahrungsaustauschplattform
Zur Hilfe bei der Entscheidung, einen Auslandsaufenthalt gut zu planen oder gar sich dafür zu entscheiden gibt es die Seite Studieren Weltweit. Auf der Seite kann man in interaktiver Form Erfahrungsberichte, Blogs und Neuigkeiten direkt von den, im Ausland lebenden, Studierenden mitverfolgen.
Kostenlose Beratung und Bewerbungsabwicklung für ein Auslandssemester und Studium u. a. in Australien, Neuseeland und Südostasien bietet ausserdem GOstralia!-GOmerica!
Auch wenn Sie noch nicht im kommenden Jahr ins Ausland gehen möchten: Nehmen Sie die Gelegenheit zur Vorinformation in unseren allgemeinen Infoveranstaltungen möglichst frühzeitig wahr, um Ihr Studium entsprechend planen zu können. Diese Infoveranstaltungen sowie die Kurzinfos im Web können in aller Regeln eine individuelle Beratung allerdings nicht ersetzen - sprechen Sie uns deshalb an!