Examination scholarship for foreign students in the winter semester 2023/2024
Are you a foreign student and are you in the exam phase? Have you used up your financial means or are you no longer able to work so much on the side because you need your resources for your thesis? In the winter semester of 2023/2024, the city of Hamburg will again provide financial means to support you. The Studierendenwerk Hamburg will carry out the application procedure and is therefore your contact partner. Monthly maximum: 812 Euro.
Requirements
Your financial situation is tense. This means that you do not have the necessary financial means to cover your monthly costs. Your family cannot support you financially and you do not receive sufficient funds from other donors, e.g. scholarships from other organisations, or BAföG.
You are expected to complete your studies within two semesters, i.e. at the latest in the summer semester 2024. One of your professors will confirm that.
Application procedure
You can get the application forms via email to Studierendenwerk Hamburg. The application round for the winter semester 2023/2024 starts for HCU students on 01.09.2023. Starting from this date you can request the application documents. The deadline for application is 31.10.2023.
You submit the completed forms (including the forecast of a professor) and the required documents (e.g.account statements) via email to the end of the deadline.
The responsible funding committee will make the decisions. Depending on the amount of available funds, the number of applications and the income situation of the applicants, the amount of the scholarship can vary considerably. You will be informed about the outcome. If the grant is accepted, we will transfer the stated amount to your account on a monthly basis.
Application deadline: until 31.10.2023.
Contact
If you have any questions, please contact the Studierendenwerk Hamburg, mailto: examensfoerderung(at)studierendenwerk-hamburg.de,
Telephone information 040-42815-5144 or -5145: Mon and Wed 09:00-11.00 h, Tuesday 10:00-12:00 h, Thursday 14:00-17:00 h

Application
All information on the application for an exam scholarship can be found here:
Information about Examination Grants WS 2023/24 de/engl (PDF)
DAAD scholarship database
Are you looking for an overview of the various types of funding offered by the DAAD or of the programmes offered by other funding organisations for a study stay in Germany?

Well, this is where you can find information on various kinds of DAAD funding for foreign students, graduates and postdocs as well as on funding offered by other selected organisations (please copy/paste the url into your browser if the link does not work automatically):
Scholarship Program 2 from the Catholic Academic Exchange Service (KAAD)
Who can apply?
For the scholarship programme 2 of KAAD you can apply if you:
come from a developing or emerging country in Africa, Asia, the Middle East or Latin America

are already studying at a German University,

want to acquire a master's degree or a PhD at a German university (applicants for master programs may present their documents as early as during the final semester of their bachelor programs).

are a Catholic Christian (or - particularly for candidates from the Middle East - belong to another Christian denomination). Candidates from other religions can apply if they are proposed by Catholic partners and can prove their commitment to interreligious dialogue.

possess German language skills (at least general communication level).
What does KAAD expect from you?
Above-average performance in studies and research

The orientation of your studies or research towards permanent reintegration in your home region (otherwise the scholarship is turned into a loan),

Religious and social commitment (activities) and willingness to inter-religious dialogue.
Application deadlines: January 15th /first scholarship payment in March; June 30th / first scholarship payment in September
Scholarship applications are administered by the campus ministry of all German universities (Katholische Hochschulgemeinden [KHG] oder Katholische Studierendengemeinden [KSG]):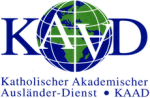 Neufert Foundation: Scholarships for Architects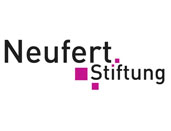 The Neufert Foundation has dedicated itself to conserving the cultural and architectural spirit of Prof. Ernst Neufert. The Bauhaus-Scholar and composer of the "Bauentwurfslehre" completed many travels throughout his life. The studies he carried out in foreign countries contributed to completing a comprehensive and internationally recognized work such as the "Bauentwurfslehre". The goal of the Neufert Foundation is to support architects in obtaining international experience by awarding stipends. Each stipend has a value of 2500€.
outgoing scholarships: all students of architecture, landscaping and urban development, who have completed their Bachelor degree at a German university and are beginning a Masters program at an international university are eligible to apply for the scholarship.
incoming scholarships: International students of architecture, landscaping and urban development, who have completed their studies abroad with a Bachelor degree, a diploma or a similar academic degree may also apply, if they are beginning a Masters program at a German university.
The application period starts  01.03.2018 and ends 15.05.2018. Application documents can be downloaded here: 
www.neufert-stiftung.de/en/scholarship/application.html
More information: http://www.neufert-stiftung.de
Ernst Ludwig Ehrlich Scholarship Programme: Scholarships for Gifted Jewish Students and Doctoral Candidates

The Ernst Ludwig Ehrlich Studienwerk (ELES – Ernst Ludwig Ehrlich Scholarship Programme) is the twelfth scholarship programme for students and doctoral candidates supported by the German Federal Ministry for Education and Research (BMBF). In accordance with the ministry's guidelines, the ELES provides scholarships for gifted Jewish students and doctoral candidates who are German citizens, citizens of the European Union, or foreign students with a university-entrance certificate acquired in Germany. The scholarships are available for studies at a state or state-recognized institute of higher learning (universities, technical colleges, and art or music colleges) in Germany, the European Union, and Switzerland. The ELES places great importance in the social engagement and potential for self-development of our scholarship holders.
Scholarships are offered for students and doctoral candidates. Students who are granted a scholarship receive a stipend of up to 585 Euros per month and, in addition, a book allowance of 80 Euros. Doctoral candidates receive a monthly stipend of 1,050 Euros. These stipends are awarded irrespective of parental income.
Formal Prerequisites:
Membership in the Jewish community

German citizenship, citizenship of a member state of the European Union, or persons with the status of Bildungsinländer as determined by paragraph 8 of the Federal Training Assistance Act (BAföG)

enrolment as a student or doctoral candidate at a state or state-recognized institute of higher learning in Germany, the European Union, and Switzerland

at the time of application, candidates must have at least five semesters in the allotted regular study period ahead of them. After successfully completing a bachelor's degree, applications can be made immediately prior to the beginning of a four-semester master's programme of study.

Application deadline: 30.06.2011
Contact:
Ernst Ludwig Ehrlich Studienwerk e.V.
Postfach 120855 · 10598 Berlin · Germany
Phone (+49) 30 318 0 591-0
Fax (+49) 30 318 0 591-10
info(at)ELES-studienwerk.de   
www.ELES-studienwerk.de , www.eles-studienwerk.de/index.php?id=7&L=1
Heinrich Böll Foundation Scholarships

The Heinrich Böll Foundation grants scholarships to undergraduates, graduates, and PhD students of all subjects and nationalities per year, who are pursuing their degree at universities, universities of applied sciences ('Fachhochschulen'), or universities of the arts ('Kunsthochschulen"). We expect our scholarship recipients to have excellent academic records, to be socially and politically engaged, and to have an active interest in the basic values of the foundation: ecology and sustainability, democracy and human rights, self determination and justice.
A) The following requirements apply to German citizens, EU citizens and students who have gained their university entrance qualifications from a German school:
The maintenance scholarships which are awarded to German citizens, EU citizens and students who have gained their university entrance qualifications from a German school will be calculated on the same basis as BAföG, depending on your parent's income and/or your own income and personal assets. Irrespective of this, an independent book grant of 80 € per month will be awarded to all successful applicants.
You are entitled to receiving a scholarship if you are enrolled at a state or state-recognized institution of higher education (university, college or equivalent) in Germany, Switzerland or in a member state of the EU.
Earliest application date: if you intend to enroll for a Bachelor degree, for a Diploma, Magister or State Examination, you can apply for a scholarship before your studies begin, but the earliest date for receiving payment will be the beginning of the first semester. We advise you to make your application in time for the start of your studies. 

Latest application date: within the prescribed maximum period of study you should still have at least four semesters before your final examinations. That way, the foundation can support you for at least three semesters past your successful application.
The scholarship is open to undergraduate students, only. Graduate students in a Master's programme can only receive a scholarship if they have previously been funded by Heinrich Böll Foundation during their undergraduate studies.
B) The following requirements apply to foreign applicants (except EU citizens) who wish to study in Germany:
You must be enrolled at a state-recognized university in Germany at the time the scholarship payments begin.
You should provide proof that you have already graduated with an initial professional qualification. This programme mainly supports students aiming for a Masters degree.

You need a good knowledge of German, and we kindly ask you to provide proof of your proficiency. Please note that the selection workshop (interviews, group discussions) will normally be in German.

Exceptions (interview in English) are, however, possible.

Unfortunately, the current guidelines specify that we cannot support foreign scholarship holders for stays abroad in third countries for more than four weeks. 
Application Deadlines: by 1 March or by 1 September
More information: www.boell.de/scholarships/scholarships.html , www.boell.de/scholarships/apply/application.html 
Contact:
Heinrich-Böll-Stiftung
Studienwerk
Schumannstr. 8
10117 BerlinE-Mail: studienwerk(at)boell.de
Fax: 030/285 34-409
Office hours: Monday, Tuesday, Thursday & Friday 10:00 to 13:00 h