Welcome at the HafenCity Universität Hamburg
You can start your studies as soon as your enrolment has been confirmed. But where to go and your first-semester course schedule has yet to be finalized.
In order to help you settle in quickly and easily, the HafenCity University offers for all first semester students an orientation unit (short: OE).
The bachelor degree programmes Civil Engineering and Geodesy and Geoinformatics offer preliminary courses before the lecture period starts. The dates will be published as soon as possible.
Here you find all important dates and events for a successful semester start.
MINTFIT Hamburg – Jetzt MINT-Wissen testen!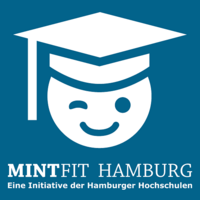 Mit den kostenlosen MINTFIT Onlinetests lassen sich Kenntnisse in den MINT-Fächern (Mathe, Physik, Chemie & Informatik) überprüfen und gleichzeitig aufzeigen, in wie fern diese den Anforderungen eines MINT-Studiums bereits entsprechen. Durch eine Ergebnisauswertung, im Anschluss der Testteilnahme, werden etwaige Wissenslücken identifiziert und in einer individuellen Lernempfehlung dargestellt. Die vorgeschlagenen Themen können anschließend mithilfe von E-Learning-Kursen aufgearbeitet werden.