FORSCHUNG
__________________________________________________________________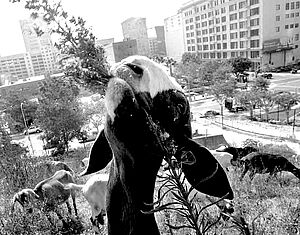 The Rural in the City
Gefördert durch den DAAD
Internationale Forschungskooperation mit Partnern aus Israel, Dänemark und Indien. Wir identifizieren Gebiete im urbanen Umfeld, die von ländlichen Merkmalen geprägt sind und fragen nach ihrem Potential, zu vier Hauptfragestellungen beizutragen:
Sharing Heritage – Das Ländliche als auratischer Raum, Multikulturelle Allmende – Orte des Ankommens, Entgrenzungen – Strategien des Ländlichen im Anthropozän und Landwirtschaftsraum als Landschaftsraum.
Sörensen, C.,& Simbürger, W. (2016). The Rural as an Autonomous Narrative Within the Hierarchy of Global Urbanization or: What Kind of Stories Can the Rural Tell Within the City? In: ISUTalks 03: Ruralism Conference Proceedings. University of Braunschweig, 18. November 2015. (im Erscheinen)
Siehe auch:
-The Rural in the City, International SummerStudio, July 24-31, 2016
Mentoren:
Bernd Grimm, Designer und Modellbauer, Ungers-Archiv, Köln, www.berndgrimm.info
Penny Hes Yassour, Künstlerin, Israel, www.pennyhesyassour.com
Kathrin Wildner, Stadtethnologin, HCU, Hamburg, www.kwildner.net
-Theorie und Kultivierung der Landschaft, The Rural in the City, Course WiSe 2015/16

Borderlands - Narrative Topographien
gefördert durch die DFG
Innerhalb einer deutsch-israelischen Kooperation zwischen der HafenCity University, Hamburg und dem Technion, Israel Institute of Technology, Haifa wurden vergleichende Studien zu ausgewählten borderlands – Grenzgebieten im urbanen Raum – durchgeführt. Das Areal des Luisenstädtischen Kanals als ehemaliger Teil der Berliner Mauer und der Stadtteil Musrara in Jerusalem, durch den 1967-Grenze verlief, wurden als Referenzorte auf ihr narratives Potential hin erschlossen.
Sörensen, C., and W. Simbürger. 2015. Restless Space: Narratives of Change Around Landscapes of Rupture. In Urbanity in Motion, A. Fikfak, C. Suau eds. Special Issue, Open Urban Studies and Demography Journal 1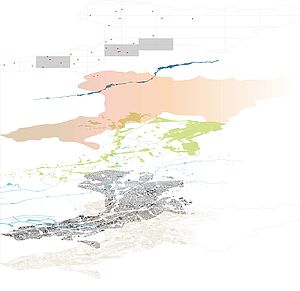 Klimzug Nord
Anpassung von Siedlungs- und Freiraumstrukturen an den Klimawandel in der Metropolregion Hamburg
Laufzeit: 04/2009 - 04/2014 
Das Projekt erforscht und entwirft naturräumliche, ländliche und urbane Freiräume in Bezug auf den Klimawandel. Dazu werden nationale und internationale Planungsansätze unterschiedlicher Maßstabsebenen hinsichtlich der Möglichkeiten und Grenzen zur Anpassung an den Klimawandel untersucht und im Hinblick auf funktionale, soziale und nicht zuletzt ästhetische Fragestellungen hin analysiert. Berücksichtigt werden klimatische Ereignisse in Bezug auf den kleinräumigem und den großräumigem Maßstab und deren Zusammenwirken.
Personen: Prof. Dipl.-Ing. Christiane Sörensen, Dipl.-Ing. Anne Kittel, M.Arch Claudio Bertelli, Dipl.-Ing. Annalen Gruss
VORTRAGSREIHE WASSERHORIZONTE
____________________________________________________________________
KONFERENZEN
____________________________________________________________________
An International Conference at The Faculty of Architecture & Town Planning
Technion, Haifa
19.04 -21.04.2016

PRAKTIKEN | PRACTICES

6. Symposium & Peer Review Entwerfen und Forschen in der Architektur und Landschaft
Hannover-Herrenhausen
07.04 -09.04.2016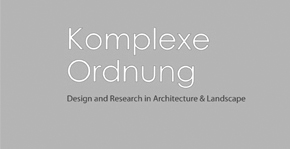 <link file:10376 download file>Komplexe Ordnung
5. Symposium Entwerfen und Forschen in Architektur und Landschaft
23. - 25. April 2015, Hannover Herrenhausen
Vorträge und Peers 
Leibniz Universität Hannover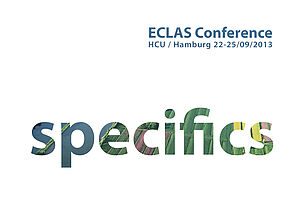 St. Katherinen Church, Hamburg
22.09. - 25.09.2013
Call for Papers
Proceedings: SPECIFICS: Discussing Landscape Architecture