Prof. Dr. Gesa Ziemer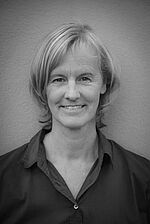 Director of Digital Urban Cultures
Gesa Ziemer (Prof. Dr. Phil.) is Director of the City Science Lab, a collaboration with the MIT Media Lab in Cambridge, USA. She is professor of Cultural Theory and Practice (in the field of metropolitan culture) at the HafenCity University Hamburg. Her research is focused on Digital City Science, new forms of collaboration, public spaces and artistic research. She received the Humbold Foundation grant for the Feodor-Lynen Program at the Harvard Kennedy School, Cambridge/USA and she is an evaluator for the Scientific Council of Germany, the Swiss National Science Foundation and German federal ministries. She also serves as the academic director of UNITAC, a United Nations Innovation and Technology Lab (UN Habitat, OICT) that conducts global research on the use of technology in informal settlements.
Contact: gesa.ziemer(at)hcu-hamburg.de
Lab Management: Sarah Pieper sarah.pieper(at)hcu-hamburg.de
Dr. phil. Hilke Berger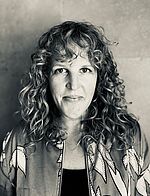 Scientific Lead
Hilke Marit Berger (Dr. phil.) is Scientific Lead of the City Science Lab. In the cooperation project UNITAC (United Nations Innovation Technology Accelerator for Cities), she heads the Urban Academy in collaboration with the African Center for Citites in Cape Town. As an urban researcher, her work at the intersection of cultural studies and urban planning includes practices of participation, issues of collective urban design, co-creation, and digital art. She leads the CityClimate meets CreativeCoding project and has a keen interest in artistic research, diversity of methods, and unfamiliar collaborations. She is active as a juror, developed, coordinated and worked for several artistic and scientific projects, for festivals, theaters, universities and authorities. She lectures and publishes internationally.

Contact: hilke.berger(at)hcu-hamburg.de
Daniel Schulz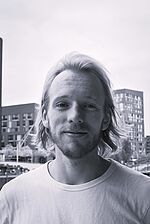 Technical Lead
Daniel studied architecture with a major in urban planning at the TU Berlin, where he worked as a student assistant on citizen participation and digitalization, developing tools for planning, urban research and stakeholder management. For some years now, he has been working as a web developer and media designer with his own company. At CityScienceLab, he has been working on the development of GIS-based planning tools and, as part of the UrbanDataHub, on building Hamburg's urban data ecosystem since 2019.
Contact: daniel.schulz(at)hcu-hamburg.de