Prof. Dr. Gesa Ziemer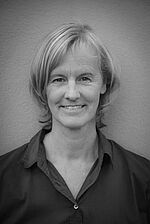 Director of Digital Urban Cultures
Gesa Ziemer (Prof. Dr. Phil.) is Director of the City Science Lab, a collaboration with the MIT Media Lab in Cambridge, USA. She is professor of Cultural Theory and Practice (in the field of metropolitan culture) at the HafenCity University Hamburg. Her research is focused on Digital City Science, new forms of collaboration, public spaces and artistic research. She received the Humbold Foundation grant for the Feodor-Lynen Program at the Harvard Kennedy School, Cambridge/USA and she is an evaluator for the Scientific Council of Germany, the Swiss National Science Foundation and German federal ministries. She also serves as the academic director of UNITAC, a United Nations Innovation and Technology Lab (UN Habitat, OICT) that conducts global research on the use of technology in informal settlements.
Contact: gesa.ziemer(at)hcu-hamburg.de
Lab Management: Sarah Pieper sarah.pieper(at)hcu-hamburg.de
Kent Larson - MIT City Science group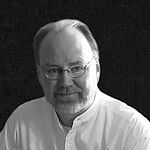 Director of MIT Media Lab's City Science Group
Kent Larson directs the MIT Media Lab's City Science group. Since 1998, he has also directed the MIT House_n research consortium in the School of Architecture and Planning. His current research is focused on four related areas: responsive urban housing, new urban vehicles, ubiquitous technologies, and living lab experiments. Larson practiced architecture for 15 years in New York City, with work published in Architectural Record, Progressive Architecture, Global Architecture, The New York Times, A+U, and Architectural Digest. His book Louis I. Kahn: Unbuilt Masterworks was selected as one of the Ten Best Books in Architecture, 2000 by The New York Times Review of Books. Related work was selected by Time magazine as a "Best Design of the Year" project.
Contact: kll(at)media.mit.edu