Lehr- & Forschungspersonal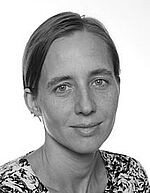 Prof. Dr. Monika Grubbauer (History and the Theory of the City)
Monika Grubbauer is professor for History and Theory of the City at HCU Hamburg. She has a background in architecture and urban research. She teaches in the study programmes of urban planning, urban design and culture of metropolis. Her research centers on urban development and housing politics in different geographical contexts. She is spokesperson of the research training group "Urban future-making" funded by the German Research Foundation.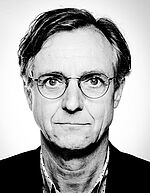 Prof. Dipl. Bernd Kniess (Urban Design)
Bernd Kniess is an architect and urban planner. In 2008, when he was appointed to the professorship of Urban Design at the HafenCity University Hamburg, he founded the M.Sc. program of the same name. Shortly after, together with a team of colleagues, he began to take on the project University of Neighborhoods. He is interested in understanding the contemporary city as a produced assemblage, its agencies in different modes of having become-ness and becoming, its translation into forms of diagrammatic representation and its transfer into procedures of relational practice. A particular focus of Bernd Kniess is the conception, design and realization of Living Lab projects such as the University of Neighborhoods (2008-14), Building a Proposition for Future Activities (2015-18) and Zukunftsstadt Friedrichstadt (2016-22). Bernd Kniess teaches in the formats Urban Design Project: Research and Design, Theoretical-Conceptual Foundations, Methodology, Intercultural Practice, Diagrammatics and the Hamburg Open Online University teaching and learning platforms 'WohnWissen übersetzen' and 'Urban Types – of Houses and People'. In 2019-20 he held the Graham Willis Professorship at Sheffield School of Architecture. He has been a member of the North Rhine-Westphalian Academy of Sciences, Humanities and the Arts since 2009.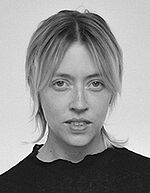 M.A. Antonia Lembcke, Ph.D. Candidate (Urban Design)
Antonia Lembcke joined the research and teaching program of Urban Design in 2022, after graduating in architecture from UdK Berlin and TU München. As a doctoral candidate at HCU Hamburg, she is following the artistic research of her Master thesis on 'dirty architecture', where she investigated multi-layered truths and ambiguous realities that manifest in the built environment. She is interested in process-oriented architectures, in- and exclusions and (over)writing of stories and their actors through space. Antonia co-founded the SPÄTISPÄTI collective in 2019, that produces space through activating collective agencies and 1:1 building laboratories. SPÄTISPÄTI is concerned with the un-learning of normative building practices, and questions hierarchical and political structures. Her collective also founded the student-led, teacher-less program SEMINARSEMINAR at UdK Berlin. Until 2021, she has been working as part of the chair of building, planning and design at UdK Berlin, where she was engaged in the identification and mediation of participatory and inclusive space production.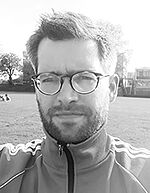 Dr. Fabian Namberger (History and the Theory of the City)
Fabian Namberger joined the Urban Design Team at HafenCity University Hamburg in March 2023. He is post-doctoral researcher in the research training group 'Urban future-making. Professional agency across time and scale' (Prof Monika Grubbauer). In his current research, Fabian is interested in the spatially variegated processes of embedding digital platforms in urban space. Fabian's PhD thesis 'Uberising the Urban' (Goldsmiths, University of London) examined how the operations of ridehail platform Uber have come up against the multi-scalar and variously uneven urban grounds of the 'smart city' of Toronto. During his PhD, Fabian was visiting graduate student at the Institute of Planning & Geography, University of Toronto (2018) and research fellow at the PUTSPACE project of Leibniz Institute for Regional Research Leipzig (2021).
Before his PhD, Fabian obtained a Bachelor of Arts in political science at Free University Berlin (2014) and a Master of Arts in 'Critical and Creative Analysis' at the Department of Sociology of Goldsmiths, University of London (2015). Both during his B.A. and M.A., Fabian was part of the research unit peace and conflict studies at Otto Suhr Institute, Free University Berlin where he published on global theories of war, postcolonial studies, critical geopolitics and cartography. Today, Fabian is member of the discussion group 'Classes and Social Structure' at Rosa Luxemburg Foundation and of the study group 'Migration, Labour, Digitalisation and Racism' at Humboldt University Berlin (Prof Manuela Bojadžijev). From 2017 to 2021, Fabian was editor at the online magazine kritisch-lesen.de to which he still contributes at (ir)regular intervals.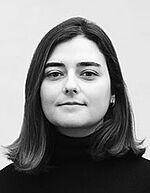 M.Sc. Gözde Sarlak-Krämer, Ph.D. Candidate (Urban Design)
Gözde Sarlak-Krämer joined the research and teaching program Urban Design at HafenCity University Hamburg in October 2019. She holds a BSc in Urban and Regional Planning from the Yildiz Technical University, Istanbul/Turkey (2009), and MSc in European Urbanism from Bauhaus University, Weimar/Germany (2012). Prior to joining the HCU team, Gözde held teaching and research positions at Istanbul Bilgi University (2013-2016), Technical University in Berlin (2017-2018), Stiftung Bauhaus Dessau (2009-2010), and UNAM Mexico City (2010). Her research interests lie at the crossroads of urban design, urban studies, feminist political ecology, and commons, addressing processes and issues of urbanization through social and environmental design justice and ethics of care perspectives in multispecies cities. Gözde is also a doctoral candidate at the HCU, where she works on her thesis tentatively titled: "Assembling Commoning: Urban Commoning, Conflict and Politics of Possibility in Istanbul," where she investigates the role of urban conflicts in urban commoning; and how contestation, resistance, solidarity, and care can nurture a more inclusive urban politics of multispecies justice in contemporary cities. Gözde acts as a co-facilitator of the NYLON Berlin, a self-organized Ph.D. network between Humboldt University Berlin, NYU and LSE London since 2019.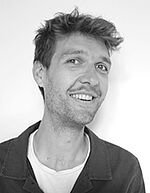 Dr. Louis-Henri Volont, Postdoc Sociology
Louis Volont is a postdoc in sociology. He is currently a member of the HCU's research training group on Urban Future-Making, where he investigates the social performativity of energy futures with a focus on London and Helsinki. He studied sociology at the KU Leuven, Belgium, and in Milan, Italy. His PhD (University of Antwerp) evolved around the production of 'common spaces' in Antwerp, Rotterdam and London. Before arriving at the HCU, he was a Fulbright post-doctoral fellow at MIT's School of Architecture + Planning. Louis' research interests are urban commons, post-foundational theory, the aesthetic (perceptual) dimension of cities, the life and oeuvre of Henri Lefebvre, French neo-pragmatism, collective imaginaries in times of climate crisis, and the labor cultures of built environment professionals. His work has been featured in journals such as City & Community, Antipode, Social Inclusion and Space & Culture. The spring of 2022 marked the publication of his edited volume The Rise of the Common City: On the Culture of Commoning (Brussels, ASP Editions; with T. Lijster & P. Gielen).